Pixel8r 2.5
Comments
Log in with itch.io to leave a comment.
Hi, does it still work with Substance Painter/Designer 2018? I've still the pre-Adobe versions :) Many thanks in advance!
Hi! Will you do any kind of sale or coupon on this november/black friday?
Many thanks in advance!
Hi! I saw that this works with Substance products, does it work with any other non-Adobe products?
Not at this time. It's coded within Substance and so can only work with programs that support Substance Filters.
Cool, I'll get a subscription, this plugin looks incredible!

You can also get a perpetual license through steam, though of course the up front cost is higher. Especially so if you want both Designer and Painter.
I believe they give you 1 year of updates if you go that route!
I absolutely love this tool. It's made working on my retro game 100x easier and I highly recommend it for anyone that seriously wants to do retro texturing.
Hello!
This tool is actually brilliant and I would like to continue using it in my pipeline.

I would to ask for help with updating it or get clarification about it.
Long time ago I bought Pixel8r v.1.5.3 from gumroad.

I did not really had a gumroad account if it makes difference.

I got an email mentioning v.2.5 have been released, but when I clicked the link to get the update, it only led me to a page saying "sold out", so I could not really get an update. And I also learned product has been moved to itch.

Does it means I have to buy v.2.5 separately or is it possible to receive an update somehow?


Hi! To support continued development, the way I've managed it is that fractional versions (1.5, etc) are free updates, and the whole version numbers are separate products.
Gumroad doesn't support upgrades, and so when I launched 2.0, I ran an upgrade sale.
2.5 (and a soon to come 2.6) were free upgrades to 2.0, and any existing 2.0 customers on Gumroad can still get those for free.
The email to 1.0/1.5 customers was unfortunately timed because shortly after, Gumroad had a public meltdown and I pulled my products in response.
I'll probably run another sale here in the near future, so keep your eyes peeled!
I would receive the updates you took it from there and now I download the new one, even an email I received
Get Pixel8r 2.5 Before now, Pixel8r was a great tool for working with low resolution textures in Substance, but now it can truly fit into any workflow and replicate any style of retro asset. All of these features work across both Substance Painter and Substance Designer in pre-Adobe and newer versions of both programs!
Anyway, I never sent one of these when 2.0 was released, so I just wanted to share the big news and hope you consider updating!
-Ryann Post a comment You've received this email because you've purchased Pixel8r v1.5.3. Unsubscribe
how can i get the update now that you removed it from gumorad?

Hi! That email was only sent out to people who purchased Pixel8r 1.0 (which had a free v1.5 update) but not Pixel8r 2.0.
Pixel8r 2.0 (and its free v2.5 update) was always a separate purchase on Gumroad. I have just moved stores.
Anyone who previously purchased 2.0 on Gumroad is still able to download the latest updates.
If you *did* purchase 2.0 and still got that email, you probably did it without an account or via a different email address. If that is the case, check your emails for your receipt and you'll have a link to access the download page, where you can get 2.5.
I am a pretty new substance designer so I'm not great but this is an example of what I was able to accomplish with this node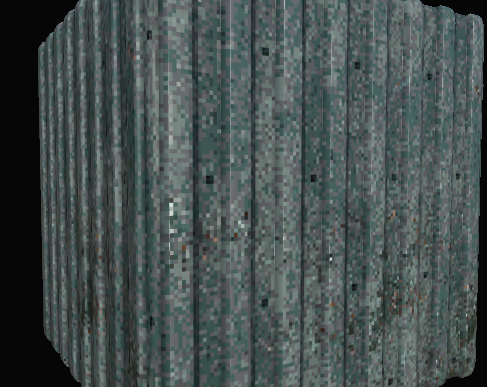 Im really bad at creating textures(I'm more of a programmer) so somebody whos more experienced probably would produce a better result.
Does this plugin work with Substance Sampler?
It should! I don't really use sampler, so if there's any issues there lmk.